I received a very distressing phone call last year from a young mother in an emotional free-fall over a disturbing news story of a missing girl. The context for her quite literal existential crisis was our 6th Covid lockdown, a young mother of three and a prolonged reading of Old Testament Minor prophets and the many records therein of God's seeming austerity, or worse – barbarity – with the 'innocents'. 
Punishments to her that seemed more like malicious and spite-filled torments. The God of Love that she had crafted in her mind was in question under this new (to her) paradigm and this egregious mix was cascading over her fragile psyche like an avalanche of ideological incongruent debris. 
Why doesn't God intervene now – with so many praying? 
Why does God permit such horrendous harms with oft times no obvious care or intervention? 
And of course, the multiple variables of the same inquisition. 
The metaphysical gymnastics that are often involved in attempting to assuage vexed souls over the nature and extent of the Creator God's intervention is invariably complex. Regularly this lands us in contorted postures of great discomfort, or unsatisfying nullifiers that leave us flummoxed. Both creating that existential ache – like a pebble in the shoe or splinter you just can't reach in your finger. 
The limitations of the human psyche lack not only capacity, but the full agency to completely grasp this paradox of the Christian worldview and I think that is the reality at which we must fully accept before we attempt to investigate any further. Notice I didn't say stop investigating or asking, but know your vexing limitations are not the lens with which to see any issue at that point of relentless angst, let alone understand the fullness of the omniscient One. 
On this side of Glory we will never grasp the complexities, intricacies and incalculable convolutions of the myriad of potential scenarios generated by nigh on eight and half billion souls; all exercising their free will, and for the most part doing so disconnected from the perfect governance of their Heavenly Father and Creator God. 
Again, by commencing with the primer – 'you will never fully grasp this, so stop trying to' – is not the same as not trying to understand what we can within our very limited construct and trusting that God's goodness, wisdom and power are perfect in their eternal application. 
I believe it was Gilbert Chesterton who said, "Paradox is truth standing on her head to get your attention." 
Our very Good and Loving Heavenly Father does want you to know HIM, more and more – which may include His ways – but it is more His Character, Nature and Posture, in which we will see His glory and purposes revealed, not merely the exercising of 'control', that we so often want when any form of crisis, grief or pain present. 
The seemingly unanswered questions have been wrestled with from time immemorial and many learned Theologians and Ambassadors of Christ have understood and accepted with a vital faith, these limitations. 
"The Spirit if Divine Love can have no birth in any fallen creature, until it wills and chooses to be dead to all self, in a patient, humble, resignation to the power and mercy of God."     (Andrew Murray) 
By the time Jesus came into the world, the word' self' had to be reckoned with and put in its place. 'Self' had to be denied, said Jesus. "Crucified", said Paul. Why? Because the 'self' serve only self. The ego thrives best in soil so shallow it can give no root to the purposes of God.   (Calvin Miller)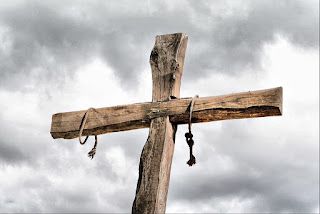 It is vital to properly frame God's grace – undeserved favour and His mercy – not getting what we do deserve. These offerings initiate from our Creator God and are completely outside our purview.  Our involvement in these is only about receiving and the posture we must adopt, not to earn, but have the ability to engage them. Not a 'hoop' to go through, but very simple (though not easy) process of complete surrender to the Only One who knows best. 
"What takes place in this work of inconceivable mercy, is therefore, the free overruling of God. It is not arbitrary overlooking and ignoring, not an artificial bridging, covering-over or hiding – it is a real closing of the breach, gulf, and abyss between God and us, for which we are responsible. At the very point where we refuse and fail, offending and provoking God, making ourselves impossible before him and in that way missing our destiny, treading underfoot our dignity, forfeiting our right, losing our Salvation and hopelessly compromising our creaturely being – at that very point, God Himself intervenes as man."   Karl Barth (Church Dogmatics, Vol 4:1 The Doctrine of Reconciliation) 
"Grace is the mother and nurse of Holiness, not the apologist of sin!"  (C.H. Spurgeon) 
"Everything that hinders me from falling into the ground, everything that interferes with my taking up the Cross, dying to self, separating from the world, cleaning my life up, or entering through the narrow gate, anything that interferes with that is Satan's power. Strive to enter in. Seek to be worthy to enter in. Let God be honoured by your leaving behind the things that you know are taking your life, hindering your progress, blighting your prospects, and ruining your mind – for nothing will dull the mind's perception like touching earthly things that are not clean."      (Smith Wigglesworth) 
"I seek at the beginning to get my heart into such a state that it has no will of its own in regard to a given matter. Nine-tenths of the difficulties are overcome when our hearts are ready to do the Lord's will, whatever it may be. When one is truly ready in this state, it is usually but a little way to the knowledge of what His will is."  (George Mueller) 
"The honour of the world makes us attribute to ourselves all that we do and ends by setting us upon pedestals like little gods. Well, proud and self-complacent soul, thus deified by, the honour of the world, see how the eternal, the living God abases Himself in order to confound you. Man makes himself God through pride, God makes Himself man through humility. Man, falsely attributes to himself what belongs to God; and God, in order to teach him to humble himself, takes what belongs to man. This is the remedy of insolence! This along can confound the honour of the world – that Hill of Calvary, that Cross of shame, Jesus Christ the Incarnate God, our Pattern, our Master, our King!"  (Priest, Jacques Benigne Bossuet (Preacher at Court of Versailles – Frances greatest orator) 
"The power to perceive the light of God is, of all powers, the one which we need most to cultivate and develop. As exercise strengthens the body and education enlarges the mind, so the spiritual faculty within us grows as we use it in seeing and doing God's will."      (The Friends Book of Discipline) 
When we fully understand (and that is only manifested by our complete surrender) that our trust in His Goodness, Wisdom and Power, in the face of the most troubling manifestations of wickedness, pain, tragedy, grief and torment, is the place of understanding. Now, I need to say that 'understanding' my not be 'answer' you started out looking for, but it will be the answer you need and will suffice for that moment. 
The following Counsel from God's Word can help us create a more complete lens with which to look and see, in these times of duress and distress. 
             Psalm 119:29-35 [AMPC] Remove from me the way of falsehood and unfaithfulness [to You], and graciously impart Your law to me. I have chosen the way of truth and faithfulness; Your ordinances have I set before me. I cleave to Your testimonies; O Lord, put me not to shame! I will [not merely walk, but] run the way of Your commandments, when You give me a heart that is willing. Teach me, O Lord, the way of Your statutes, and I will keep it to the end [steadfastly]. Give me understanding, that I may keep Your law; yes, I will observe it with my whole heart. Make me go in the path of Your commandments, for in them do I delight. 
            Matthew 6:33 [AMPC] But seek (aim at and strive after) first of all His kingdom and His righteousness (His way of doing and being right), and then all these things taken together will be given you besides. 
            Romans 8:24 – 39 [AMPC] For in [this] hope we were saved. But hope [the object of] which is seen is not hope. For how can one hope for what he already sees?  But if we hope for what is still unseen by us, we wait for it with patience and composure. So too the [Holy] Spirit comes to our aid and bears us up in our weakness; for we do not know what prayer to offer nor how to offer it worthily as we ought, but the Spirit Himself goes to meet our supplication and pleads in our behalf with unspeakable yearnings and groanings too deep for utterance. And He Who searches the hearts of men knows what is in the mind of the [Holy] Spirit [what His intent is], because the Spirit intercedes and pleads [before God] in behalf of the saints according to and in harmony with God's will. 
We are assured and know that [God being a partner in their labor] all things work together and are [fitting into a plan] for good to and for those who love God and are called according to [His] design and purpose. For those whom He foreknew [of whom He was aware and loved beforehand], He also destined from the beginning [foreordaining them] to be moulded into the image of His Son [and share inwardly His likeness], that He might become the firstborn among many brethren. And those whom He thus foreordained, He also called; and those whom He called, He also justified (acquitted, made righteous, putting them into right standing with Himself). And those whom He justified, He also glorified [raising them to a heavenly dignity and condition or state of being]. 
What then shall we say to [all] this? If God is for us, who [can be] against us? [Who can be our foe, if God is on our side?] He who did not withhold or spare [even] His own Son but gave Him up for us all, will He not also with Him freely and graciously give us all [other] things? Who shall bring any charge against God's elect [when it is] God Who justifies [that is, Who puts us in right relation to Himself? Who shall come forward and accuse or impeach those whom God has chosen? Will God, Who acquits us?] Who is there to condemn [us]? Will Christ Jesus (the Messiah), Who died, or rather Who was raised from the dead, Who is at the right hand of God actually pleading as He intercedes for us? Who shall ever separate us from Christ's love? Shall suffering and affliction and tribulation? Or calamity and distress? Or persecution or hunger or destitution or peril or sword?  Even as it is written, For Thy sake we are put to death all day long; we are regarded and counted as sheep for the slaughter. Yet amid all these things we are more than conquerors and gain a surpassing victory through Him Who loved us. For I am persuaded beyond doubt (am sure) that neither death nor life, nor angels nor principalities, nor things impending and threatening nor things to come, nor powers, nor height nor depth, nor anything else in all creation will be able to separate us from the love of God which is in Christ Jesus our Lord. 
              Eph 4:13 [AMPC]  [That it might develop] until we all attain oneness in the faith and in the comprehension of the [full and accurate] knowledge of the Son of God, that [we might arrive] at really mature manhood (the completeness of personality which is nothing less than the standard height of Christ's own perfection), the measure of the stature of the fullness of the Christ and the completeness found in Him. 
(Further reading reflect on 2 Corinthians chapter 6) 
A Prayer: 
"Glorious Heavenly Father, help me see Your glory and the full potential of your Kingdom, yet make me humble enough to aspire only to serve no more than Your perfect will for my life, so Your Kingdom can come wherever Your servant invests through obedience. Many I yoke only with You to plough the darkness of this present age with Your glorious and wise love and sow the light of Your blessed Truth that it may blossom to shine the way out of Godless ignorance for many; in Jesus Matchless Name we pray – Amen" 
By Shane W. Varcoe